Bluebird Pom-pom Craft
(courtesy of www.littlemisscraft.com)
Introduction
This fluffy bluebird adds a touch of spring to gift packages, cards, or a centerpiece! You won't be able to resist patting this bluebird on the head!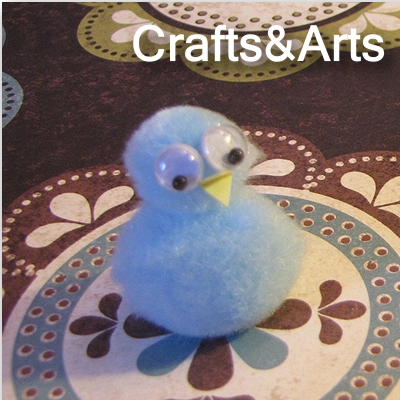 Materials
blue pom poms: one smaller, one larger
white glue
rolly eyes (2 per bluebird)
yellow construction paper or cardstock: cut into a diamond shape and fold in half
scissors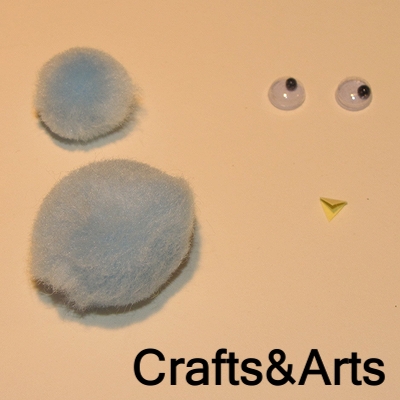 Steps
Step 1
Apply a dot of white glue onto the larger pom pom. Place the smaller pom pom on top of the dot of glue.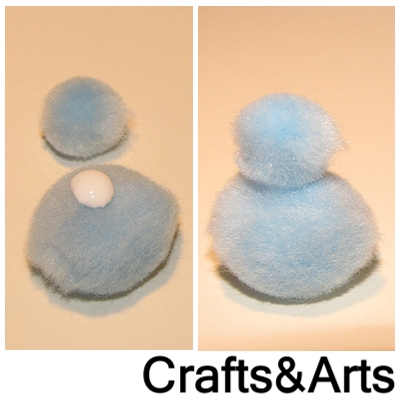 Apply 2 dots of white glue to the front of the smaller pom pom. Place rolly eyes on top of the white glue. Apply white glue to the fold in the yellow beak. Place yellow beak under the rolly eyes.