Tissue paper Turkey Craft
(courtesy of www.littlemisscraft.com)
Introduction
These turkeys are ready to ruffle some feathers! Made with layers of colorful tissue paper, these turkeys are perfect as place cards on the Thanksgiving dinner table.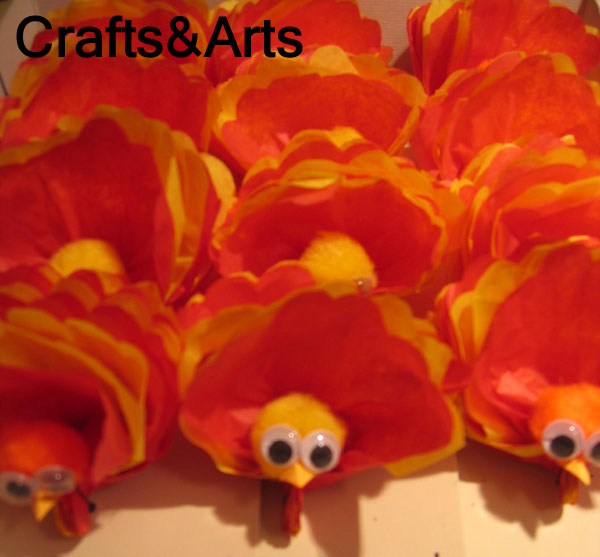 Materials
tissue paper: red and yellow
pom-pom
googly eyes
cardstock
floral wire
white glue
cardstock for backing and scotch tape
Steps
Step 1
Stack 8 sheets of 3 inches x 3 inches alternating yellow and red tissue paper together (4 sheets of each color). Cut scalloped edge. Fold accordian-style. Fasten the folded tissue paper with a piece of floral wire.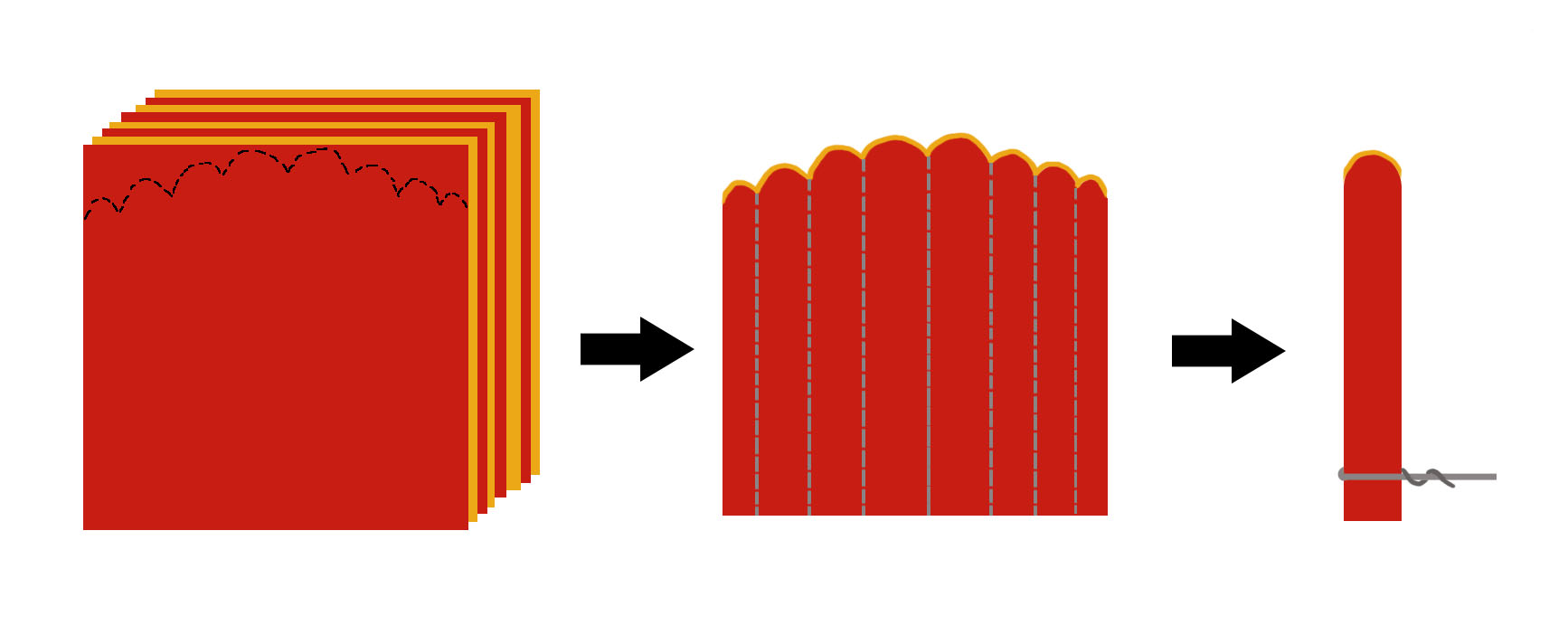 Step 2
Open up the accordian like a fan. Pull up one layer of tissue paper at a time towards the bottom of the fan shape to form the turkey's feathers.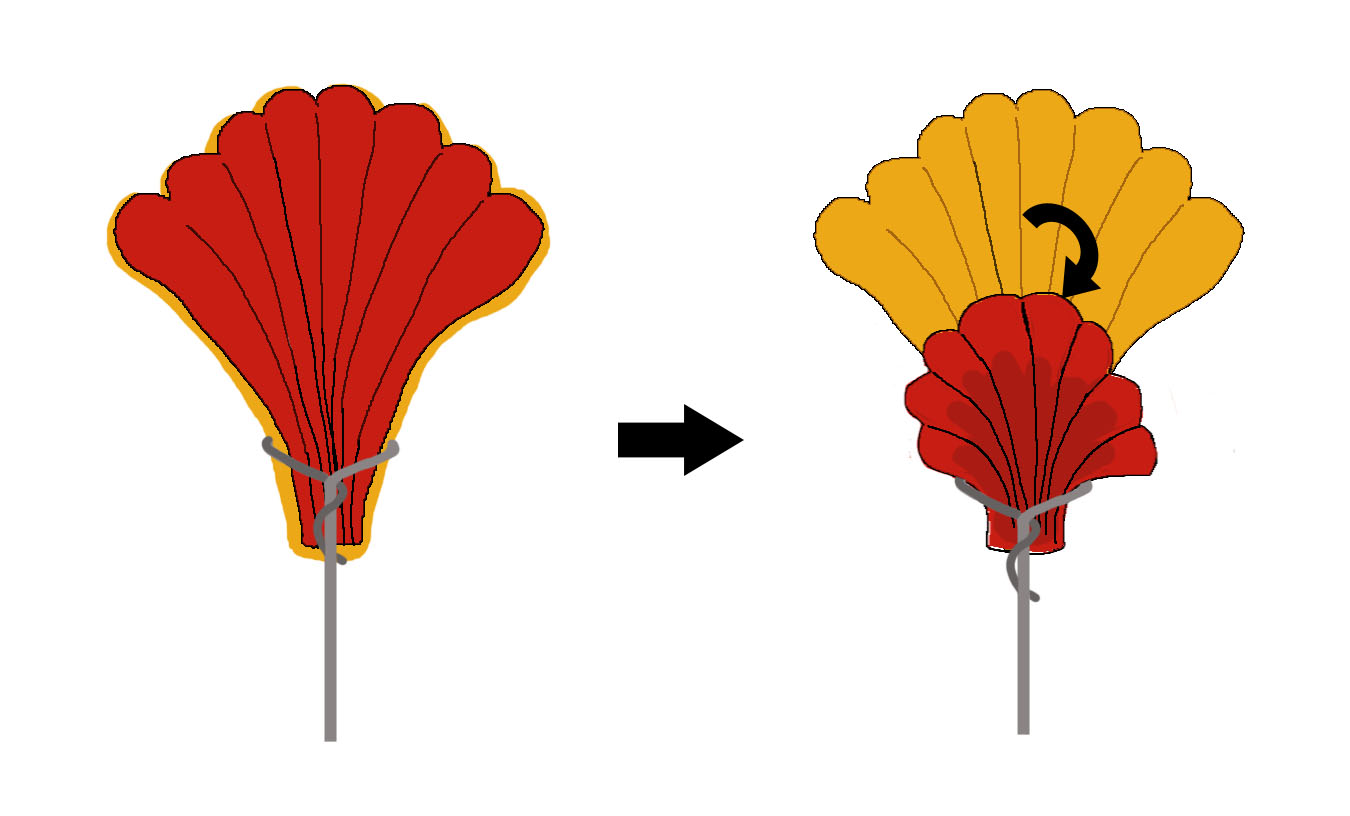 Step 3
Glue a pom pom in the middle of the tissue paper. Glue 2 googly eyes onto the pom pom. Cut beak from yellow cardstock and glue onto the pom pom.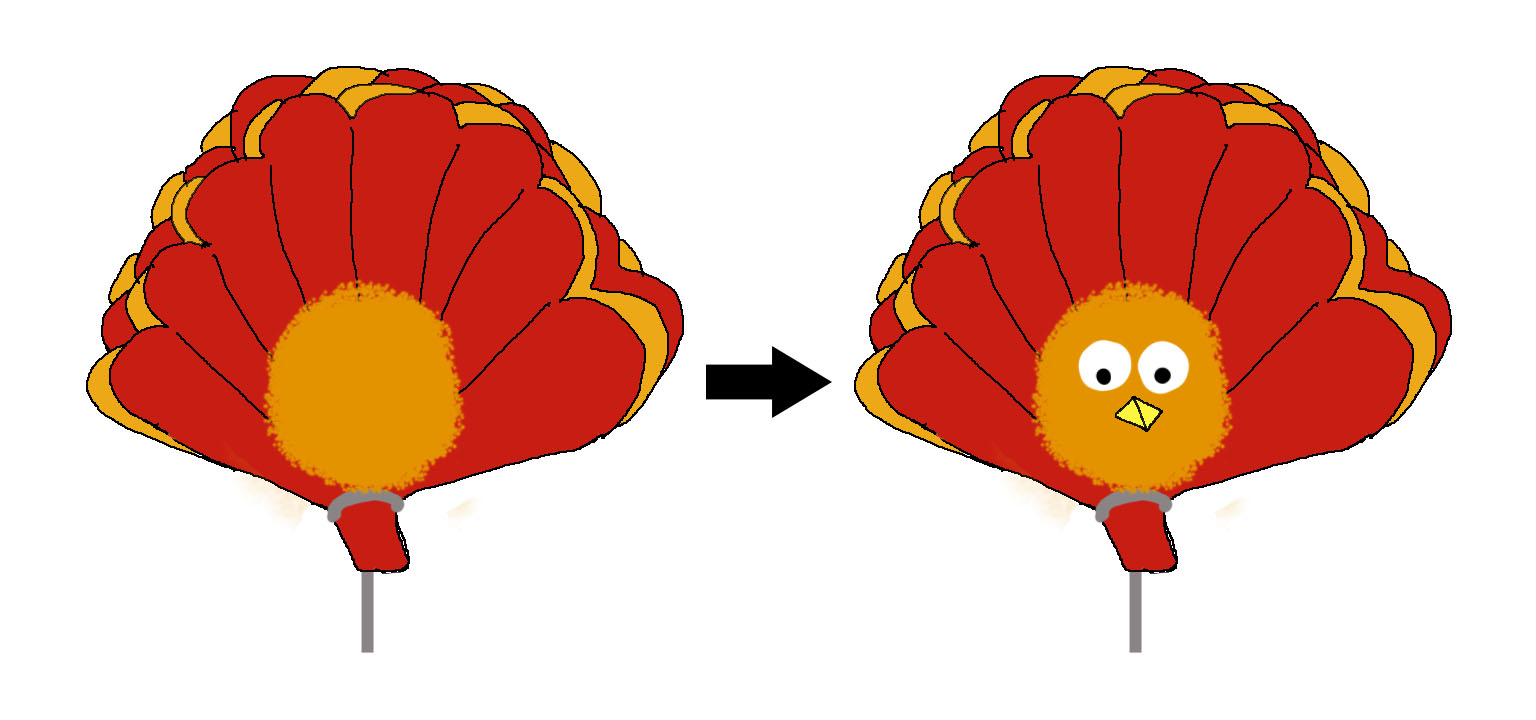 The turkey is fastened onto cardstock by punching a small hole in the cardstock, then threading the wire through the hole. On the other side, place a piece of scotch tape to fasten down the wire onto the cardstock. Write the name on the cardstock.